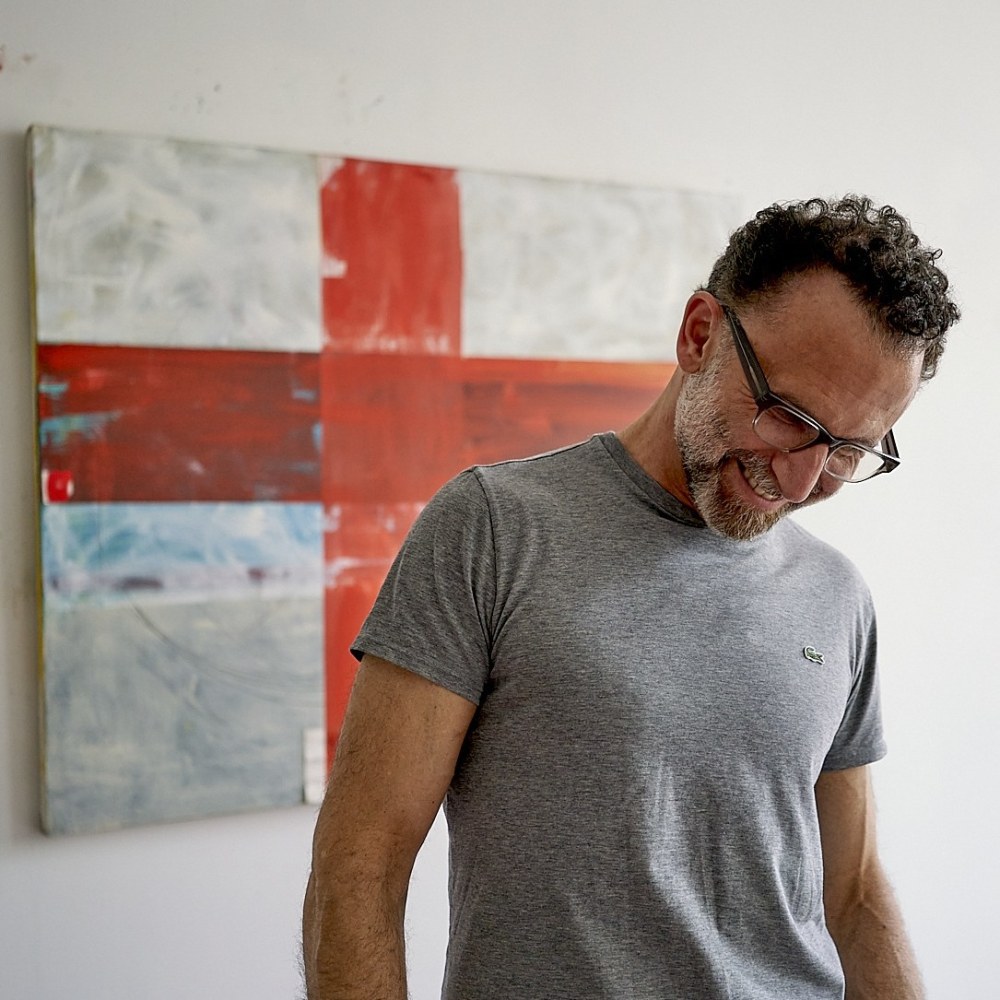 Rodney is a graphic designer by trade, and was founder and creative director of Stormhouse Partners, a branding and design agency based in New York. In 2006, while working and teaching as an adjunct professor at Parsons School of Design, Rodney rented a studio in West Chelsea thus began his transition into painting and fine art.
Having created 500+ drawings, paintings and collages since then, Rodney's work has taken on new depth and meaning but is still grounded in a strong sense of graphic organization, color, type and imagery that speaks to his earlier work as designer.
Rodney is the Founder and Board President at ArtBridge, an arts organization that gives emerging artists unprecedented exposure by exhibiting their work on construction scaffolding and fencing: www.art-bridge.org
Rodney is also a Co-founder and Advisor at Off Site Art, which is ArtBridge's sister organization in L'Aquila, Italy. Off Site Art was created after the 2009 earthquake left much of the city in ruins, and now it's the site of the largest construction project in Europe with much of the city covered in scaffolding: www.offsiteart.it
In 2020, Rodney launched a new design studio, DursoCreative: www.dursocreative.com. He currently lives and works in the West Chelsea neighborhood of Manhattan.